West Coast KoolDuct Fabricators
Airflow Distribution Company serves the West Coast as the distributor of the Kingspan KoolDuct System. As a distributor we come along side our customers to not only educate and guide them in fabrication and installation techniques but also aid in the business side of contracting as well.
We do our very best to help you to sell your next construction project with KoolDuct. Literature and Custom presentations are available to customers that outline the benefits of The Kingspan KoolDuct System.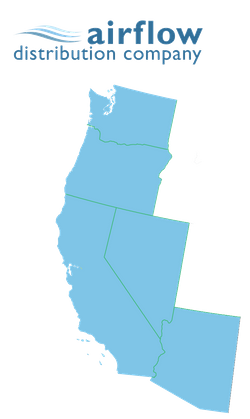 KoolDuct Distributors
Arizona, California, Nevada, Oregon, Washington